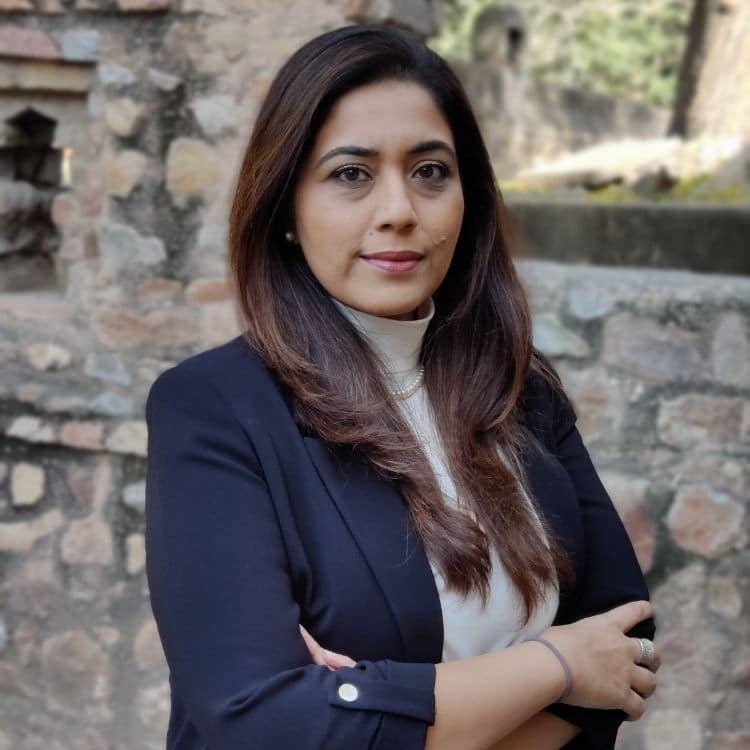 Sunanda comes with more than two decades of experience as a communications specialist. She has an extensive network of strategic experts, top media and influencers in India and Europe. Sunanda's core expertise is in defense, energy and industrial sectors with a strong focus on crisis and strategic communications Prior to founding Seraphim, Sunanda was the Managing Director of CNC Communications, New Delhi- one of Germany's leading strategic communications firm. She draws upon her experience as an international affairs journalist, having worked as an editor at the German public broadcaster Deutsche Welle and India's leading Hindi daily- Nai Dunia, for more than a decade. Her reporting on international and strategic affairs have been published in renowned publications worldwide.
Sunanda Rao
CEO & FOUNDER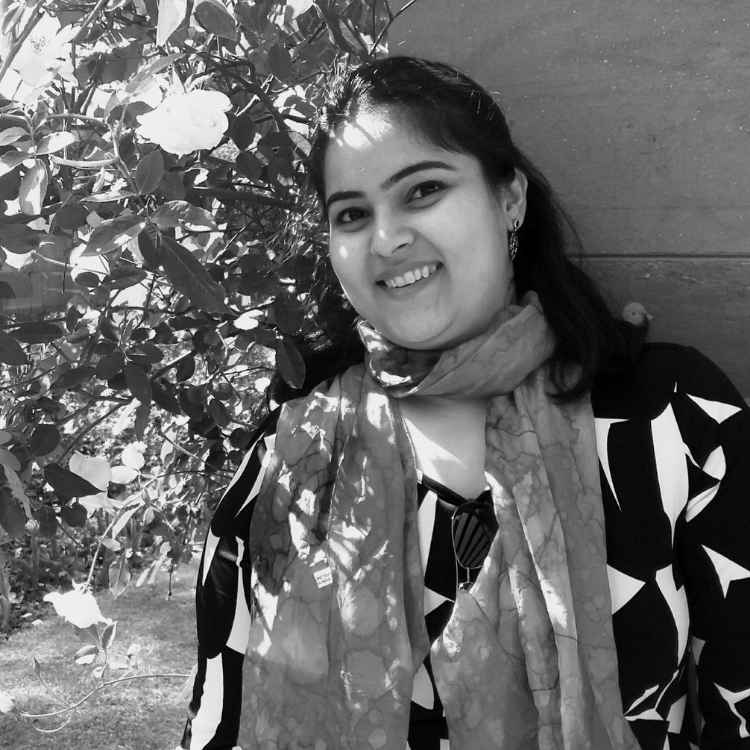 Amba comes with an extensive background in biological research, having worked in laboratories of prestigious institutions like the Tata Institute of Fundamental Research. While scientific research was her field of study, her true passion lies in communicating the research and turning complex subjects into easily understandable content. Coupled to this scientific background, is her passion for the humanities and civil services, study of which gives her the ability to look at issues holistically. Amba is an artist at heart, indulging in creative pursuits of Indian Folk Art in her free time. This passion of hers brought her to Seraphim, where she promises to bring scientific temper to the world of communications and help in weaving innovative stories for the clients.
Amba Priya Dube
Senior Associate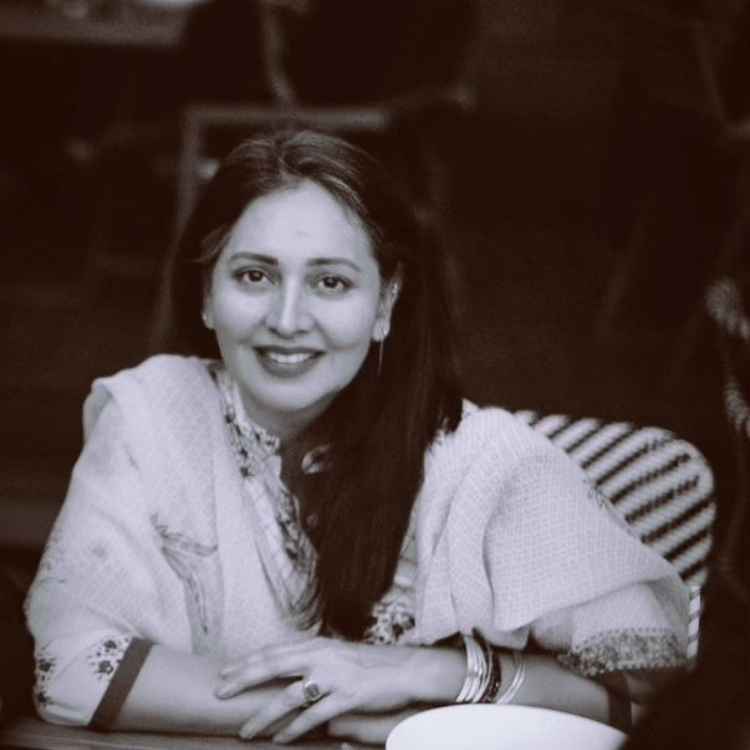 Shweta is an accomplished professional with a successful track record of 18+ years in large corporations and ventures in fields of sales & marketing, visual merchandising, client relations, business management, and as Custodian: Centre of Excellence. She has spent a large part of her professional life working for India's largest garment design house involved in designing, manufacturing, and selling fashion made ups for the international market. A commercial art graduate with deep interest in French culture, Shweta is a communicator at heart and an artist by soul. At Seraphim, she is responsible for project management, media relations, and communications strategies for lifestyle and tech clients. Shweta is a jewelry curator and has her own label: Swarnamoti - her home brand of semi-precious jewelry, a creative initiative she started more than a decade ago and continues to hone her creative skills in her free time.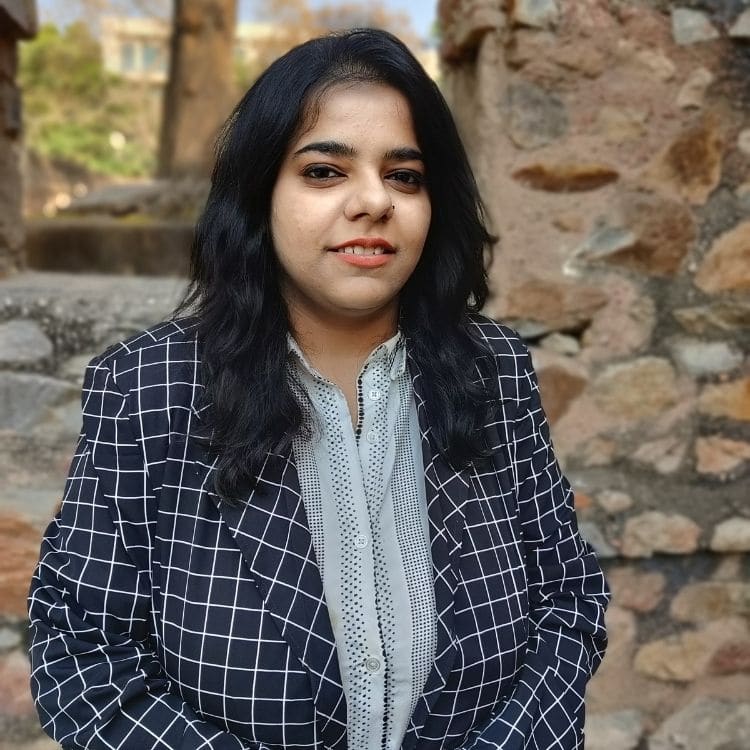 Shivangi is responsible for the management of all financial and administrative tasks for Seraphim, along with office management. She is also responsible for preparing the financial budgets and forecasting of revenues for Seraphim. Prior to joining Seraphim, she has worked as an Office Manager at CNC India. She has experience in the field of Bank Audits, Stock Audits and Statutory Audits. She is also well versed in the field of Asset Management as well as configuration and testing process of various finance departments in SAP FICO. She holds a Post Graduate Degree in Business Administration, specializing in Finance Management from Sikkim Manipal University and a Bachelors Degree in Commerce from Delhi University.
Shivangi Singh
Manager, Finance & HR
Ann is our Digital communications expert. She brings with her years of extensive experience in digital strategy and implementation. Prior to joining Seraphim, Ann was associated with firms in India and the UAE, creating content for various international clients and managing their Digital Marketing requirements. She builds strategies to aesthetically improve the Digital face of firms including their designs and content. At Seraphim, she ups the ante by embarking on a digital path that helps leverage the digital status. In her free time, Ann follows her creative pursuits by reading, writing and embroidery.
Ann Mary Thomas
Consulting Associate
Subscribe for weekly updates
Grow your business with us