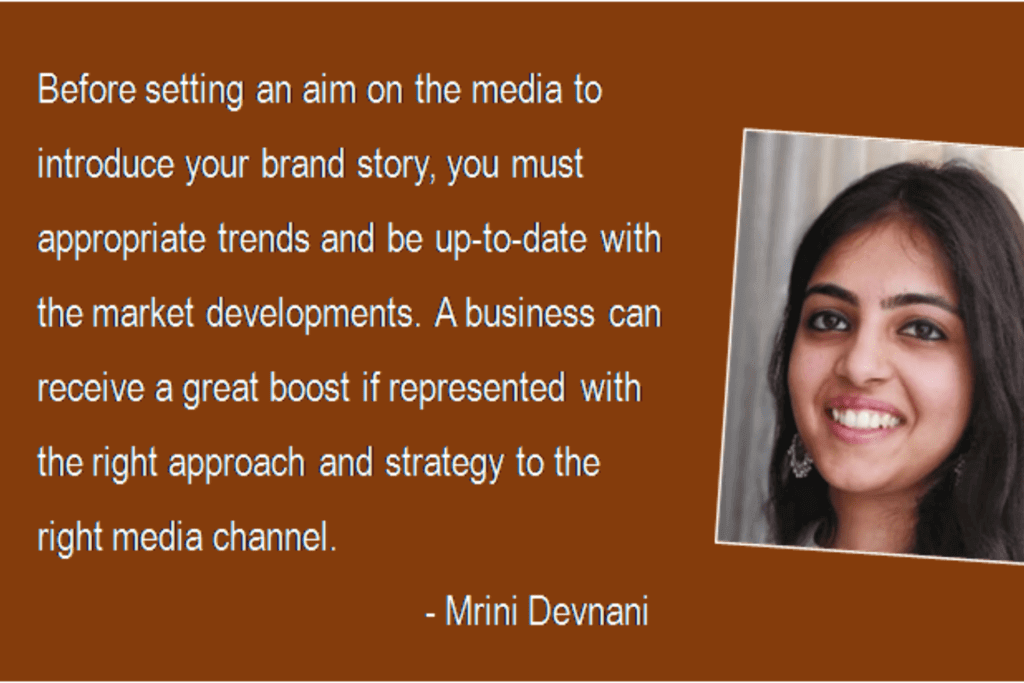 Businesses are increasingly incorporating Public Relations as part of their growth strategy. The following article explores some questions entrepreneurs need to keep in mind on how to make theircontent attractive for the media. 
With increased internet access and freely available online information, every stakeholder weighs in on a brand before wanting to associate with it. From a company's latest innovations, recent sales figures to media stories and brand campaigns, they are keen to know it all. Moreover, gone are the times when consumers would purchase a product purely based on its endorsements and advertisements. Today, they too invest time to know more about a brand's journey, what sets it apart, how the products are crafted, and why one should purchase it.
But what is the way forward when it comes to pushing a brand in the mainstream media? What happens when the press releases one sent out bring no coverage? What can one do to connect and engage with the target audience? These questions are daunting, but there is a method to the madness. The solution lies in looking at the brand from a media perspective and shaping strategies to match the brand's market. These questions should be considered before you can make pointers about why the media must highlight their brand:
What is the brand identity? First and foremost, analyse how the media might look at your brand; what symbols, elements, logos, or graphics distinguish it. How does it appear to the consumers? If a publication must look at featuring your company, do you have everything in place before you can put out a request? Does your website include everything you have to offer? Do you have an online presence and social media relevance? Any journalist will do their research to evaluate where your brand stands and what does it bring to their portal. So, put down the brand's key strengths for the media and the market. 
Where do you position yourself? Are you a B2B or a B2C company? Which target portals will attract your stakeholders? What kind of media coverage do you require? Do you want a consumer-centric strategy or one which attracts investors? A media campaign becomes successful if it hits the right target group. Therefore, if you lack foresight about what portals add most value to your brand, any feature article or coverage will be unrewarding for the business. Prepare your strategies and targets in advance for what you want to say and whom you want to reach.
What is the end-goal? Your company may not be the only one in the market to offer a certain kind of service. Mull over what is different about you and keep giving yourself a reality check as against your competitors. Along with this, the goal you envision for your company is unique to you, so ask yourself, where does your brand figure in about five years from now? And how will that impact the market? You must also put forward current statistics supporting all brand-related information while representing it to the media.
What topics is the media picking? Not every media outlet may be best suited to position your business/product and vice-versa. If you are in B2B segment, it makes sense to reach out to your customers via specialised platforms such as online and trade publications. On the other hand, if you are catering to the larger public in a B2C segment, it is best to reach out to mainstream media. No mainstream publication would give its prime space to B2B businesses unless it is at a policy level or it caters to the larger interest of the public. Evaluate the recent articles and topics the media has been highlighting and how your brand can make a difference to their ongoing themes.  
Are you in tune with the times? For mainstream media to carry out your brand message, you must think about how relevant your company and services are in the present-day scenario. If you are a founder of a start-up catering to something out-of-the-box, there are higher chances for you to reach the target portals. If the brand is a long-standing name in the market and you are looking to boost attention towards a new venture, you could focus on bringing out conversations about how your brand affects lives globally or locally. To put forward a constructive message, one must think about attaching the brand to the larger community.
Before setting an aim on the media to introduce your brand story, you must appropriate trends and be up-to-date with the market developments. A business can receive a great boost if represented with the right approach and strategy to the right media channel.