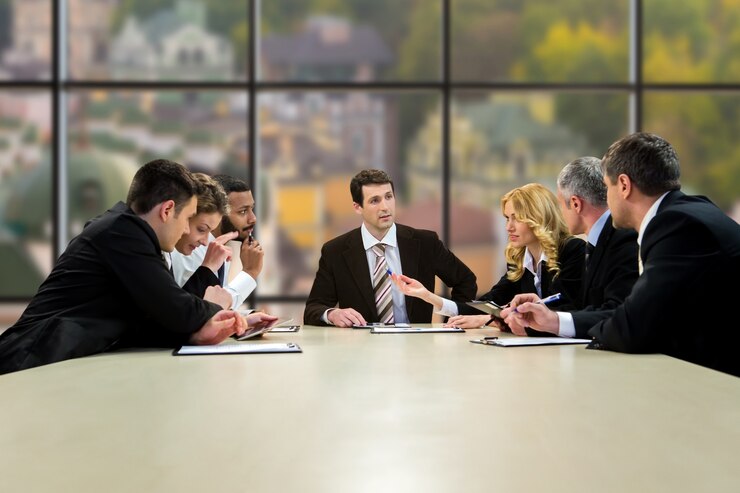 Imagine you're starting your own business, or you're tasked with managing the corporate dynamics of an organization. Among all of the responsibilities that come with it, one crucial aspect is a public affairs consulting firm.
Well, managing public affairs is like playing chess, you need to strategize, distribute your resources effectively, and keep a constant eye on your opponent's moves.
Here, your opponent would be any potential circumstances that might affect your organization's reputation.
This is where a public affairs consulting firm comes to help. Sounds complicated? Don't worry. Today, we are going to discuss some factors you should consider when choosing a public affairs consulting firm.
When flipping through lists of top strategic communications firms, it can be overwhelming to see so many promising credentials and accolades. The names might not always match up to their game. Thus, it's crucial to dive deeper into their profiles.
Public Affairs Consulting Firm: Expertise Matters
When looking for the right fit, the first thing to consider is the firm's expertise. Do they specialize in your business segment or industry? This is not just about the fields they've worked in, but also their understanding of intricate industry elements. A luxury fashion brand and a tech start-up wouldn't require the same public affairs strategy, right? So, it makes sense to look for a firm with specific expertise in managing your sector's public affairs.
Public Affairs Consulting Firm: Experience Counts
Next up is experience. It's not just about how long the firm has been around, but also the kinds of projects they've navigated. Have their strategies weathered market turbulence? Were they able to manage crisis situations effectively? You'll want inputs from a firm that has been through different scenarios and has a wealth of experience to back their recommendations.
Public Affairs Consulting Firm: Strong Network – Stronger Impact
One of the reasons why some communications consulting firms stand out among their peers is their networking capabilities. Access to influential people across industries can provide significant leverage when it comes to public affairs. Thus, a firm with a robust network might be a better bet.
Understanding Your Objectives
A firm could have a stellar track record, but if they do not understand what you wish to achieve, it could lead to a mismatch. Remember, it's not a one size fits all scenario. Your organization's objectives, values, and mission should resonate with the firm's approach. They should also be proactive in strategizing and implementing plans around your objectives.
Commitment and Flexibility
Another factor to consider is the firm's level of commitment. Are they a team that would do what it takes to meet your needs? Can they adapt swiftly to changes? While in theory, planned strategies sound perfect, the reality could be much unpredictable. Hence, a firm adaptable to changes and showing dedication toward your goals would be an ideal choice.
Fees Structure
Let's not forget the bottom line – the cost. Is their fee structure transparent? Are there hidden costs you should be aware of? Or do they provide flexible packages that can accommodate your budget? While this should not be the primary deciding factor, it certainly cannot be ignored.
Don't Miss Out On The Culture-Fit
Finally, the culture-fit. While this is a softer aspect, it often determines how smoothly you can work with the firm. Do they share your organization's core values? Will your teams be able to collaborate effortlessly with them? Keep this factor in mind, and it might save you some stress later.
By focusing on these factors, you can navigate the crowded lanes of top strategic communications firms and find a public affairs consulting firm that is just right for you.
Hire the Best Public Affairs Consulting Firm
Remember, like any relationship, this too requires a little effort, a lot of understanding, and a bit of patience. If you are looking for a top-notch public affairs consulting firm, reach out to Seraphim Communications.
With a team of experienced PR professionals, we help our clients navigate complex public policy issues by providing tailored solutions to their specific needs.
At Seraphim Communications, we not only manage your public affairs but also contribute to building a brand that resonates with its target audience.
So, explore yourself and let your journey begin with the right public affairs consulting firm.