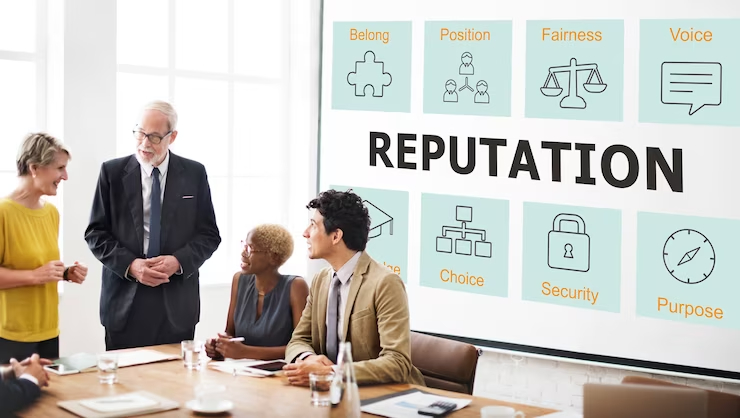 PR in Reputation has existed for centuries, yet its significance in corporate communication only recently emerged. Public relations (PR) date back to ancient Greece when Greek philosophers created rhetoric for public speaking. PR is one of the economy's fastest-growing sectors and is expected to keep expanding.
PR and reputation management is becoming more digital-focused because the public opinion that shapes a company or brand's success can be swayed by online reviews and social media comments posted online, not just in newspapers. Reputation management in PR aims to create a positive image of an individual or organization and mitigate any negative publicity that could harm their reputation.
Maintaining Reputation through Storytelling
Though many people associate PR with advertising, storytelling is integral to PR. This technique helps explain to the public why a company or organization is special and why it matters. PR done correctly creates a compelling and relatable narrative for consumers, making it easier for them to trust the message and remember the brand when they meet again. 
PR in Reputation Build Trust and Connection
Public relations can help create a sense of connection and trust between consumers and a company, ultimately leading to more sales. A positive reputation is essential for any business' success; however, building one without professional assistance can be challenging. PR can be employe in many ways, such as helping promote a product or service or managing crises involving social media, press releases, and other communications to share a company's story with the public.
PR in Reputation: Creating Campaigns to Build Reputation
PR professionals have long been charged with creating positive press for a person or company, which involves procuring news coverage from trusted sources and suggesting decisions to win public approval. Successful reputation management can help a business gain public favor and enhance its image; however, caution must be exercised since there may be more harm than good. For instance, an unsuccessful publicity campaign could reduce a company's stock value and negatively affect its reputation among investors.
PR in Reputation: Crisis Management
One of the most critical roles of PR in reputation management is crisis management. PR professionals must act quickly to protect their client's reputations when a crisis occurs, whether it's a product recall, data breach, or executive scandal. Crisis management involves creating a Crisis Communication plan, communicating with stakeholders, and managing the media's narrative.
Maintain Online Presence
Another way PR can be employe to shape brand perception is through social media and search engine optimization (SEO), which may boost a website's rankings, ultimately increasing its overall visibility. Maintaining a positive online presence is essential for any company that wants to remain competitive today. Whether you are just starting or an established veteran, your online reputation must update to stay ahead of competitors. It is essential to consider how customers will perceive your brand when they leave reviews on sites such as Google or Yelp. By creating clearly defined guidelines and response templates for handling these comments, you can guarantee that your business is responsive to customers' needs while upholding its image.
Seraphim Communication- The Best PR in Reputation Agency
Contact Seraphim Communications – the best Branding and Communication Agency for building, maintaining, and protecting the reputation of an individual or organization. As one of the Top Communication Consulting Firms, Seraphim Communications has solid client relationships and extensive networks in the industry, media, and key decision-makers.